Do you get white smoke on start up which eventually burns off? If so there is a none return oil line the 993tt guys use, it prevents oil pooling up in the turbo, i think they are standard fitment on the 996, i have them on mine and i get no puff off smoke on start up.
They look like this, see the bottom right hand corner of the pic there's a virtical braided oil line that turn 180-degrees back down into a hard oil line? It might work for you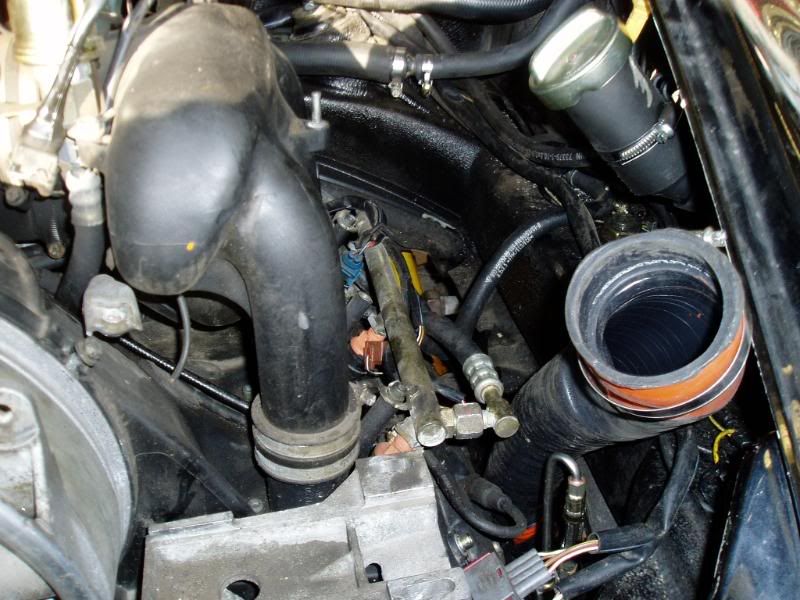 __________________
Jonathan.
87 930, 993 turbo engine, RS Tuning 520PS/515lbf-ft, Arrow Rods, ARP hardware, Solid lifters, G50-50, RS Flywheel, 890nm Sachs clutch, RSR coil overs all round, 993 C4 calipers front, 930 fronts on the rear, Ruf Speedlines.....
Old 540 BMW, XB12S Modified, for being a total hooligan