I was having some battery current drain issues recently (turned out to be a stuck door switch), so I removed all the front carpet, spare, and battery for the first time ever (i've owned the car less than 6 mos).
Does this look like something I need to address? Will this lead to a nightmare if not addressed?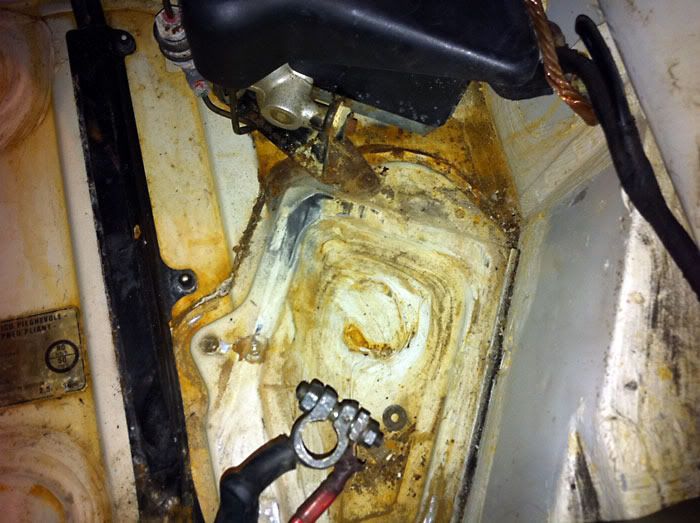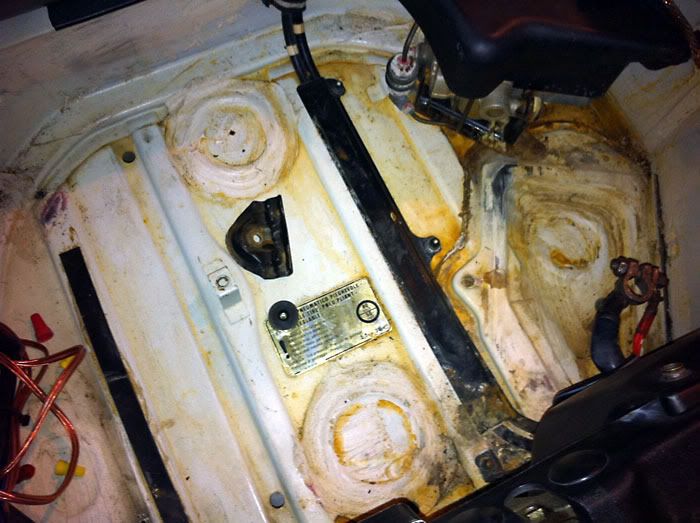 If I should address this, what is the recommended method/process I should perform?
Thanks!