FS: 944 Turbo Lightweight aluminum flywheel
---
Part is sold.. thanks


$200 + 12 shipping.

I have a lightweight aluminum flywheel for a944 Turbo for sale. Using the bathroom scale method, it weighs in at roughly 6lbs (its a little less than that on the scale..but i figure ill round up). Its all aluminum with a steel friction surface (still 4mm thick..looks almost new). The flywheel sat on a work bench shelf for a few years and the friction surface has very light surface rust (the picture makes it look worse)..so it should be cleaned up prior to usage.

I BELIEVE this flywheel was distributed by Huntley Racing and made by Fidanza. Ive emailed Fidanza and shown them pictures, they claim its one of theres.

HR
P5-1155

A brand new Fidanza will cost you over $300. Shipping cost is $12 anywhere in the cont. USA.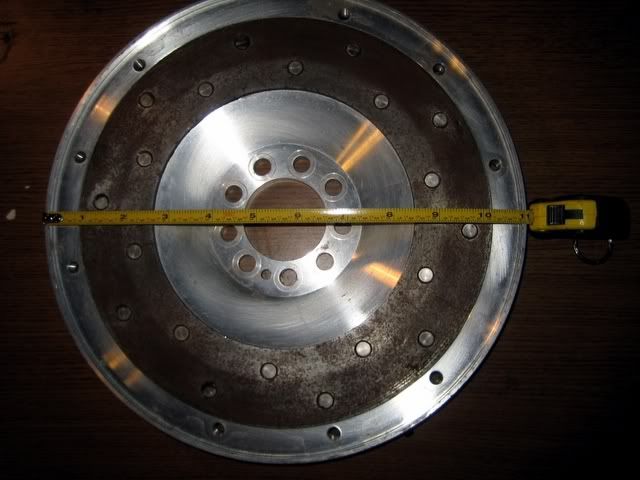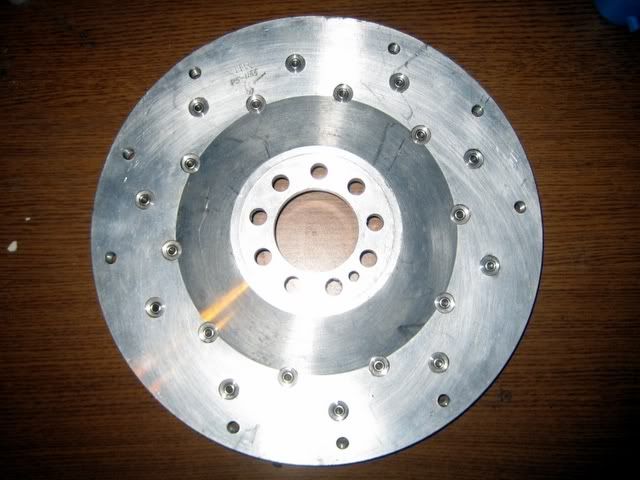 Was going to use this myself..but going with the 968 bellhousing and torque tube and a modified S2 flywheel.
__________________
Jon
1988 Granite Green 911 3.4L
2005 Arctic Silver 996 GT3
Past worth mentioning - 1987 924S, 1987 944, 1988 944T with 5.7L LS1
---
Last edited by Techno Duck; 12-10-2006 at

02:05 PM

..