I have a sad tale to tell. Last fall I found a set of rough cookie cutter wheels. I spent the winter refinishing them. When I put them on my car a couple of weeks ago the early offset made the tires rub. I think I could get them to fit, but it is not worth deengineering my 944 for a set of wheels. My loss is your gain.
4 15x7 wheels $400.00 plus shipping from Denver, CO. If you are remotely local, I can meet you with them.
When I first bought them.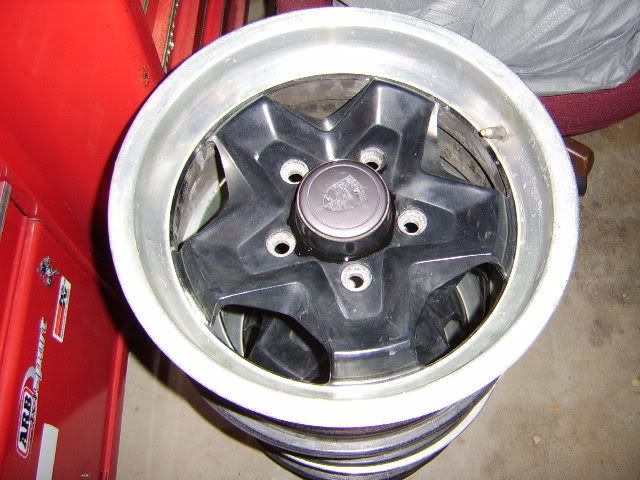 After stripping, poliishing, priming and painting.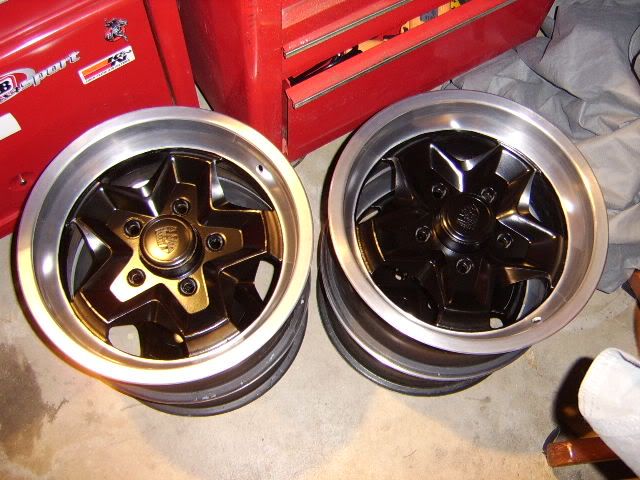 Hand painted center caps. These were redone to fix the chipping seen in the picture.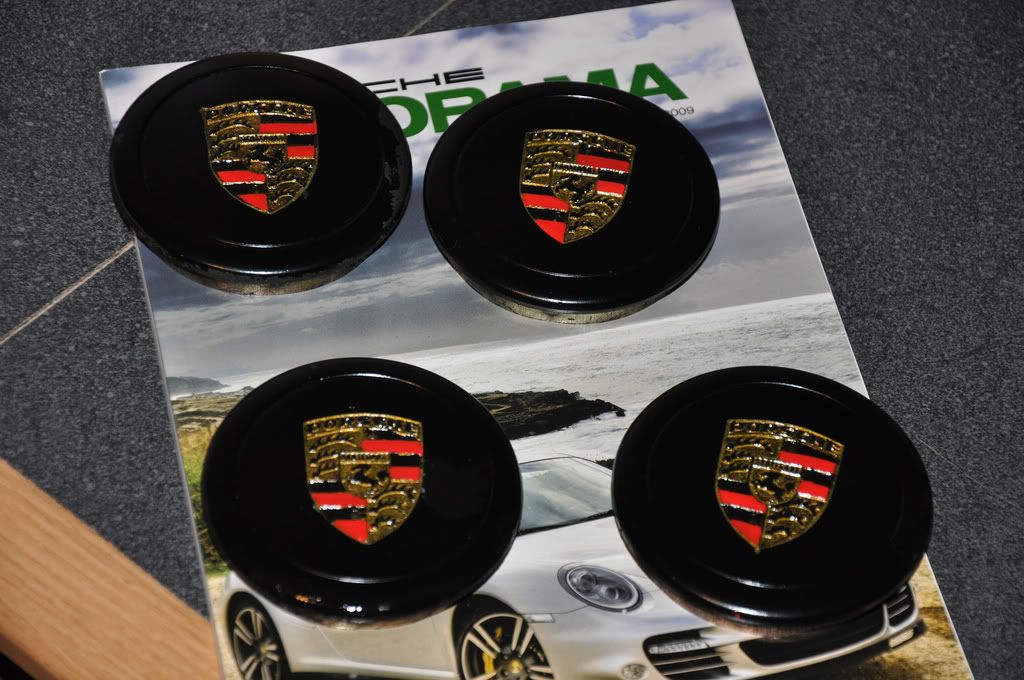 After more polishing and clear coating.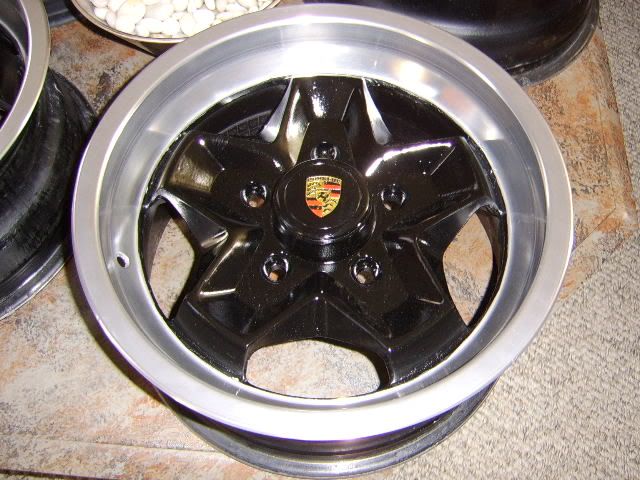 A shot of all four.
On the car. They look great. If only they didn't rub.