The newest of the noobs!
Join Date: Jun 2010
Location: AZ
Posts: 686
FS: 1988 Porsche 924S DE car
---
Selling my DE track car, located in Prescott, AZ. Built to 944 Spec requirements, needs a few things to compete, or use as a DE car. Bottom up rebuild on car, dented body, I was always going to replace it, but, meh. Car runs great, turn key and go. Keeps the shiny cars honest as they pass. All of this was done in 2014, so 'new' means, 2014.

M030 924SE front struts, powder-coated Koni yellow, new Koni sport inserts.
New rear Bilstein HD shocks.
New 350# ten inch front springs.
Used Weltmeister 28mm front sway bar.
Used Ebay camber plates.
New braided steel brake lines.
Rebuilt brake calipers.
Depowered steering rack. Includes a manual rack, no intermediate shaft though.
New 30mm torsion bars.
New Weltmeister 19mm adjustable rear track bar.
Delrin bushings and Weltmeister poly bushings throughout.
New Sparco Evo Plus 2 front seat.
New 5-point harness.
New Autopower roll cage, side bars not yet welded in.
Used Weltmeister harness bar, 'cause I'm tall.
Removable steering wheel, can't recall brand at the moment, I'm old.
New fuel pump, and filter.
Rear hatch lifts perfectly, near-perfect hatch.
Cool stickers.
DOT legal, I have a clean title, and I drive it on the street, somewhat uncomfortable of course. It could lose some weight if so motivated.
Low fifth tranny, shifts great.
Window net.
Engine-out reseal. New water pump, seals, all new rollers, belts, turbo oil cooler, zip-tied in, the best.
Rebuilt turbo head.
Still leaks some oil, out of pan gasket, the *****.
Cleaned out water passages, runs cool.
Oh, yeah, forgot these.
New rod bearings.
New speed and reference sensors.
New Sachs clutch kit.
New Clutch slave and master cylinders.
Upgraded, welded, oil pickup tube.
New cap, rotor, sparkys, wires.
New engine rubber fuel lines.
Used cheap strut brace.
Four 15x7 phonies.
Four Toyo R888s, 225s, lots of tread left.
$3500.00 firm.
https://www.youtube.com/watch?v=09DFLzfwO9U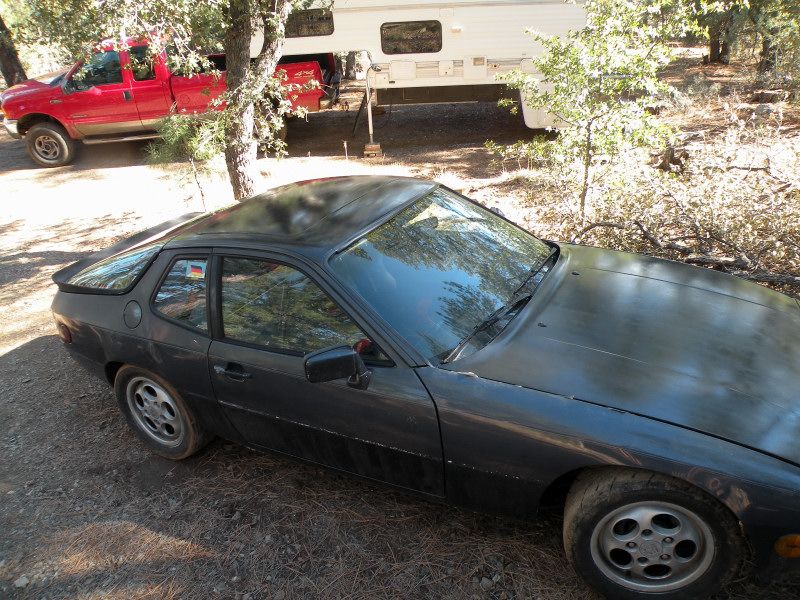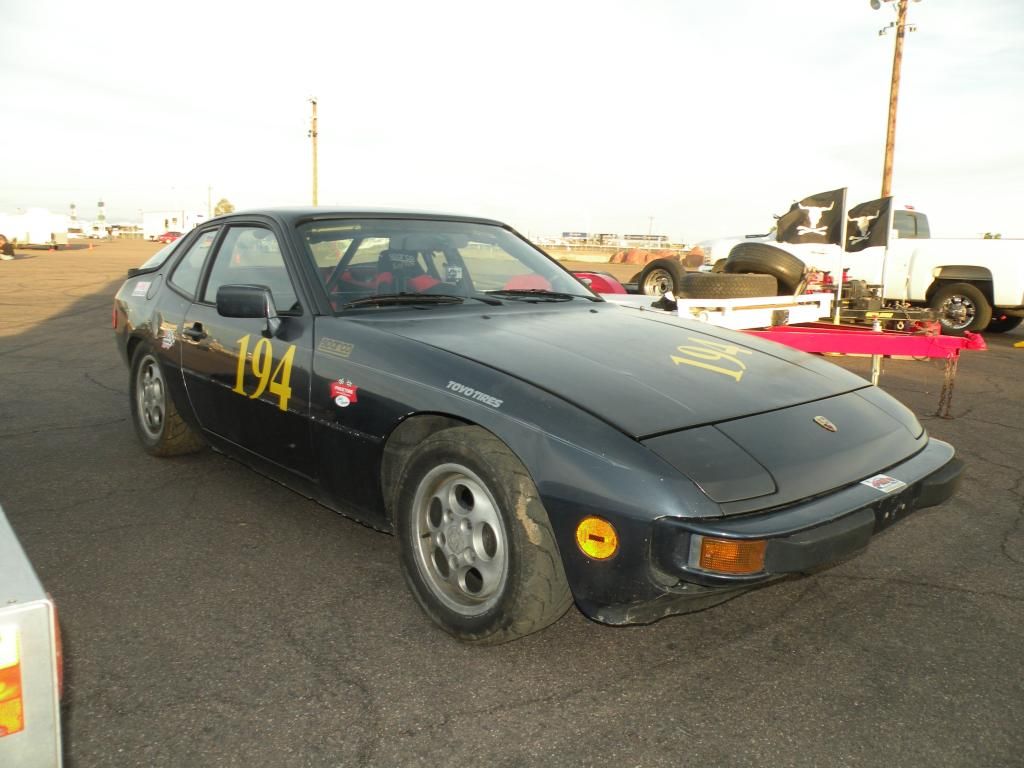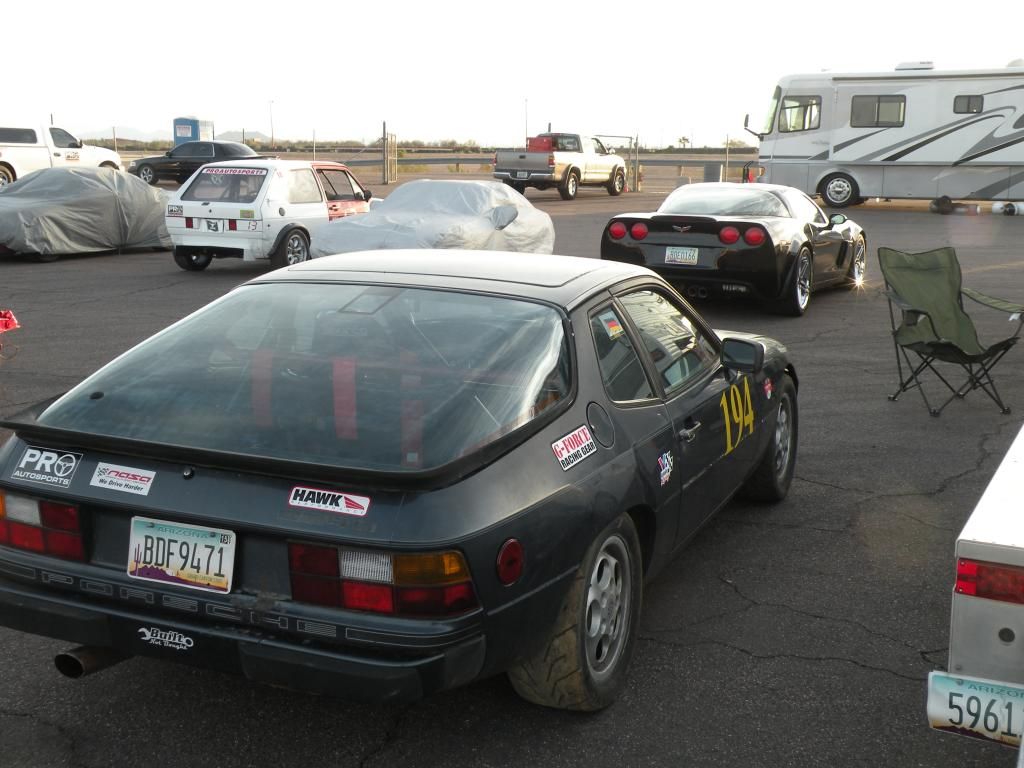 __________________
1989 944 Turbo currently a garage queen
1988 924S ugly dented track car
1983 944 Track Car, Ford F350 diesel
2004 Jeep Wrangler Unlimited - Built!
2004 Winnebago Vectra track day motel
---
Last edited by grendiers; 08-25-2016 at

05:42 AM

..