***SOLD***
I figure I'm going to have to write this if I intend to sell the car, so here goes: Speed Yellow 993 C2. Never been smoked in, never been in an accident, never been in snow, and has VERY rarely seen rain. I shipped it in from California, where it was religiously maintained at High Performance House (650.364.6234). I have most records since new. It's immaculate. Without getting into specifics, it pulls very hard, stops very well, and handles great.
Definitive "reluctant sale." I don't have to sell the car, and I'm finding that it's killing me to write this. Porsche guys talk about buying cars that are "fully sorted" – this car is definitely that. Only thing it could use is a center taillight piece. I have the Autocheck (which is clear) and the VIN if you're interested in doing a Carfax (which is clear) instead. The car has been maintained by Taylor Chapman (of Chapman Auto Works – 703.467.9130) since its arrival in Virginia. I would think that either shop would vouch for the condition 993 in a heartbeat.
Here's the list.
Car (OEM):
1995 Porsche 911 (993) Carrera Coupe
Speed Yellow (almost perfect – couple of tiny nicks in the clear bra and one on the rear fender – see photos)
Black Interior (perfect and immaculate. No sun warping, genuinely rare condition)
Six-speed manual (shifts smooth)
Limited Slip Differential
Sport steering wheel (v.rare)
Sunroof
Carbon Fiber/Aluminum shifter/e-brake package (v.rare)
Motor Sound Package
111,2xx miles
Suspension/Brakes:
"Big Red" twin-turbo brakes
Pagid Orange brake pads
Motul SuperBlue fluid
Goodridge Stainless Steel brake lines
Functional front brake ducts
H&R coil-over suspension (springs, shocks) (Less than 500 miles ago)
H&R sway bars (Less than 500 miles ago)
993 Carrera RS endlinks
Polyurethane sway bar mounts
Elephant Racing fully-heim jointed/spherical bearing suspension (very streetable, shockingly)
Aligned/corner balanced to Carrera RS Clubsport specification. Handles brilliantly.
993 Carrera RS Steering rack bracket added
993 Carrera RS strut tower brace
Engine/Transmission:
Weltmeister short shifter/brass Carrera RS bushings
993 Carrera RS engine mounts
993 Carrera RS clutch
993 Carrera RS flywheel
Redline synthetic gearbox oil
Fabspeed dual SS high-flow catalytic converters (Less than 500 miles ago)
GIAC Chip programmed by Steve Weiner
Interior:
Recaro Pole Position seats (as in 993 RS), leather/alcantara, aluminum mounts
Mounting points for 5-point harnesses installed, will include harnesses separately if desired
New OE battery installed; Optima Yellow Top new in box (Less than 500 miles ago)
Brushed aluminum interior door handles installed
Wheels/Tires:
Custom-made Forgeline wheels, 18x8, 18x10 (Less than 500 miles ago)
Flat black interior powdercoat
Gloss black lip powdercoat
Titanium fastening hardware
Nitto INVO, 235/40R18, 275/35R18 (Less than 500 miles ago)
Body:
993 Carrera RS Clubsport rear bumper (OEM)
993 Carrera RS Clubsport front lip/taco holders (Duraflex) (Less than 500 miles ago)
993 Carrera RS Clubsport rear wing (Duraflex, with OEM seal) (Less than 500 miles ago)
993 Carrera RS Clubsport side skirts – custom fitment by Piper Motorsport
Parts professionally painted to match by Mr. Spoiler in Manassas, VA
3M Clear Bra
Paint Correction, detailed (Less than 300 miles ago)
Recent Maintenance:
Sunroof seal replaced (preventative, less than 100 miles ago).
Excellent leakdown/compression – pulls very hard (Less than 500 miles ago)
Valve cover gasket job just done – car does not leak a drop (Less than 500 miles ago)
Oil change just done (Mobil 1 synth) (Less than 500 miles ago)
Professionally serviced by Taylor Chapman – no $ spared.
New slave cylinder (Less than 500 miles ago)
New O2 sensors (Less than 500 miles ago)
Complete tune up including new Beru spark plug wires, Bosch plugs, distributor caps/rotors (Less than 2,000 miles ago)
DME Relay replaced (Less than 2,000 miles ago)
Catalytic converters replaced
ICV cleaned
Could Use:
A new taillight center bit (see small chip in photos)
Price:
SOLD. (And I already regret it)
Some Pics: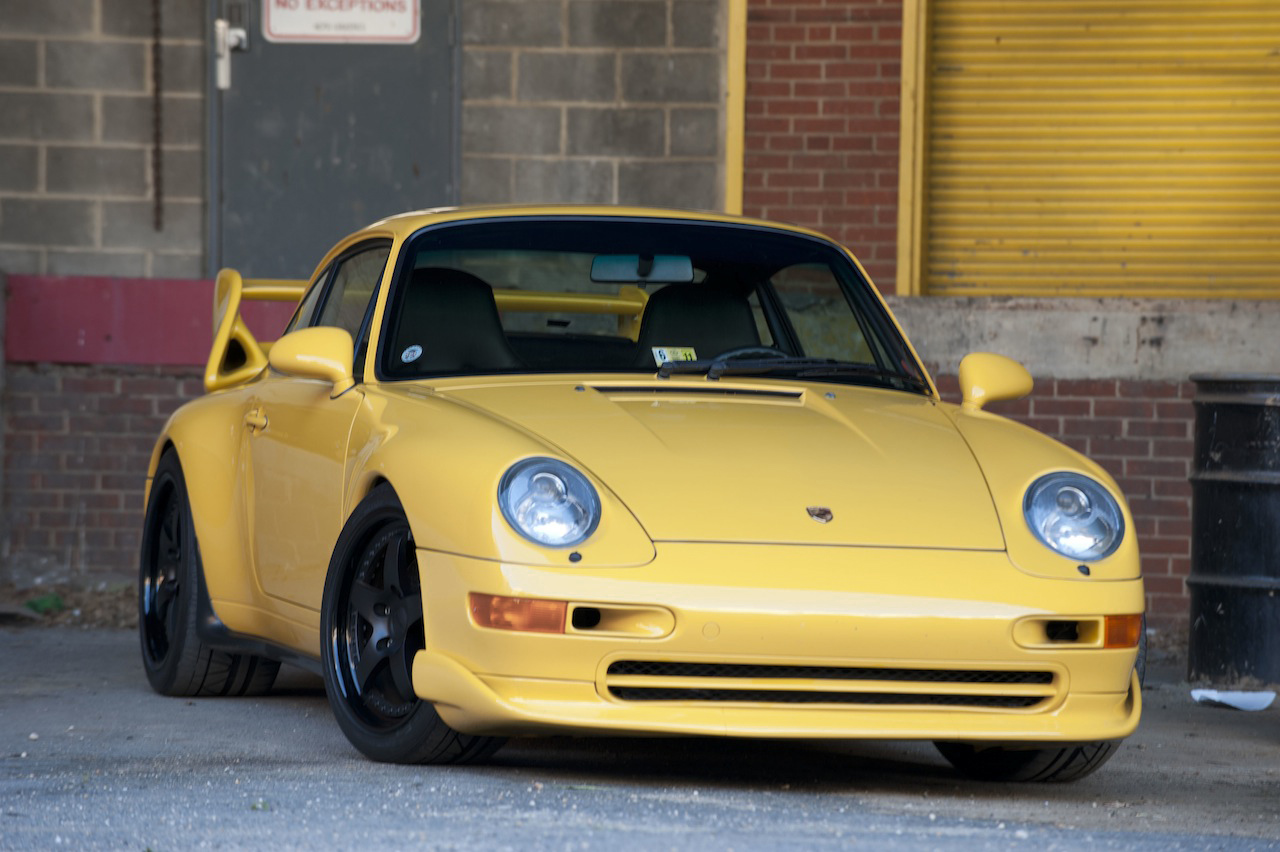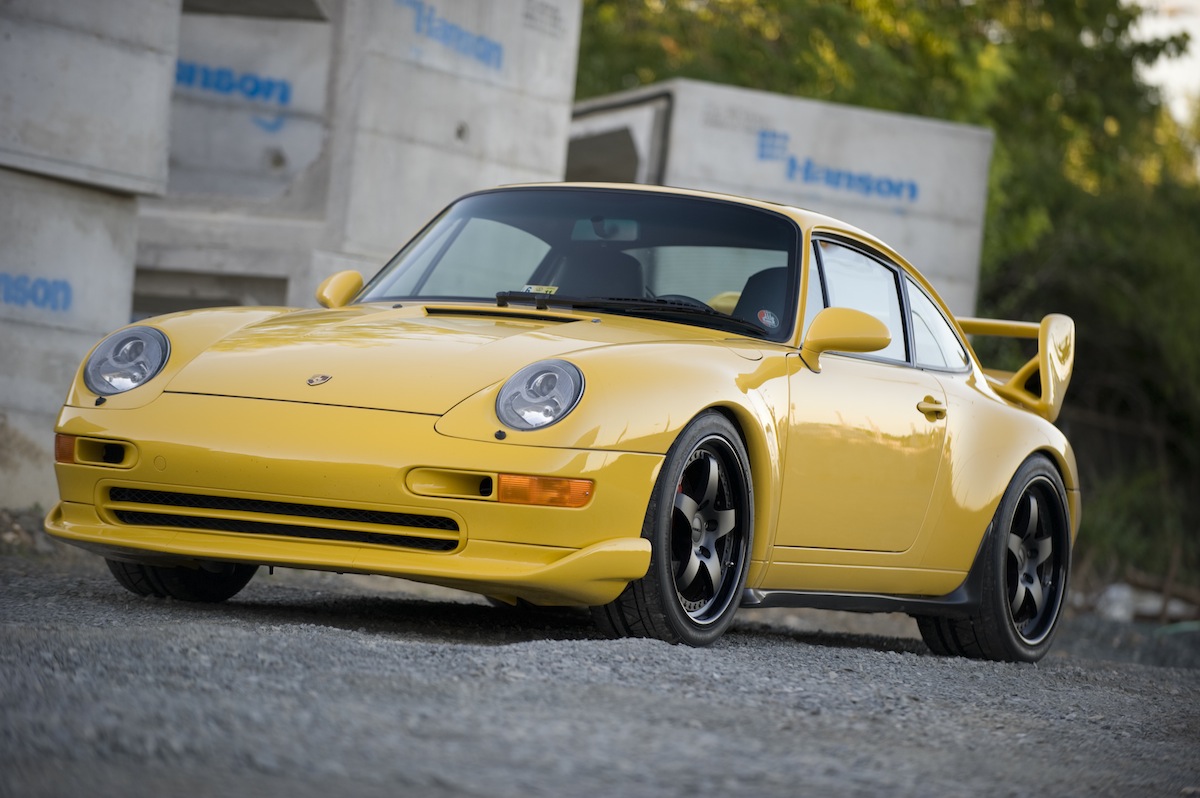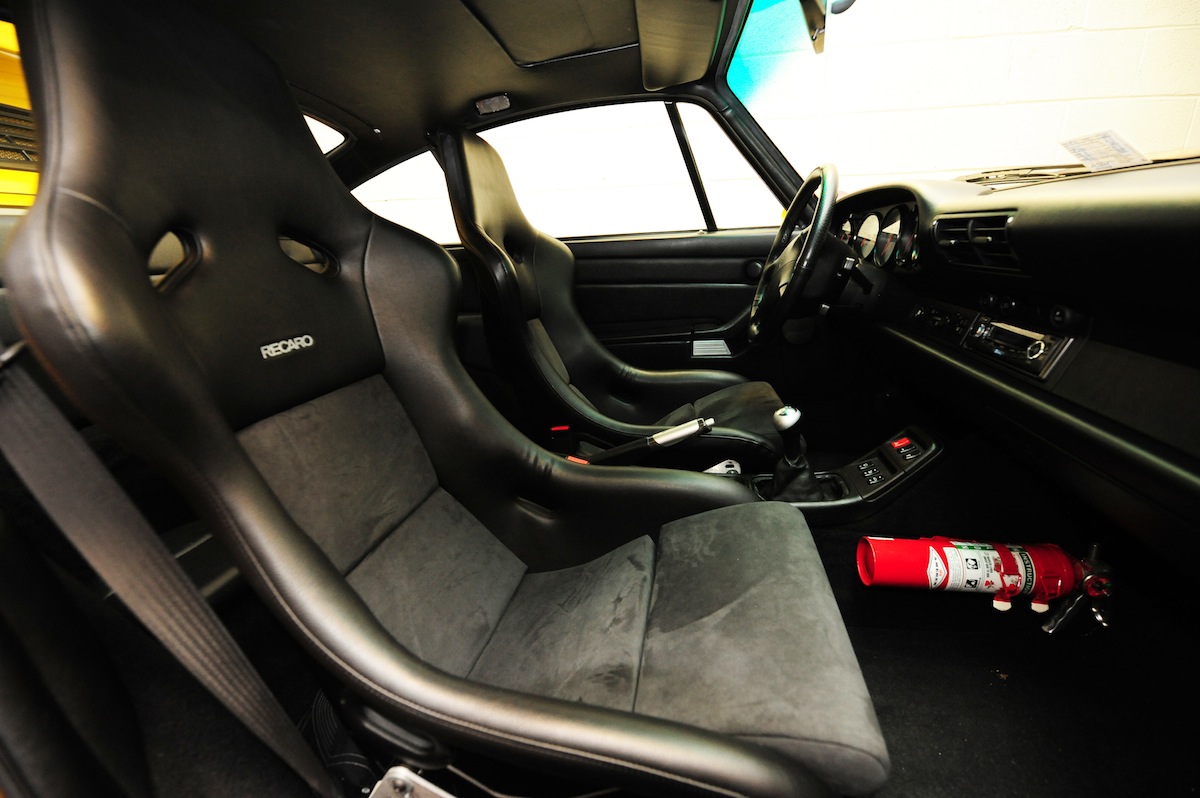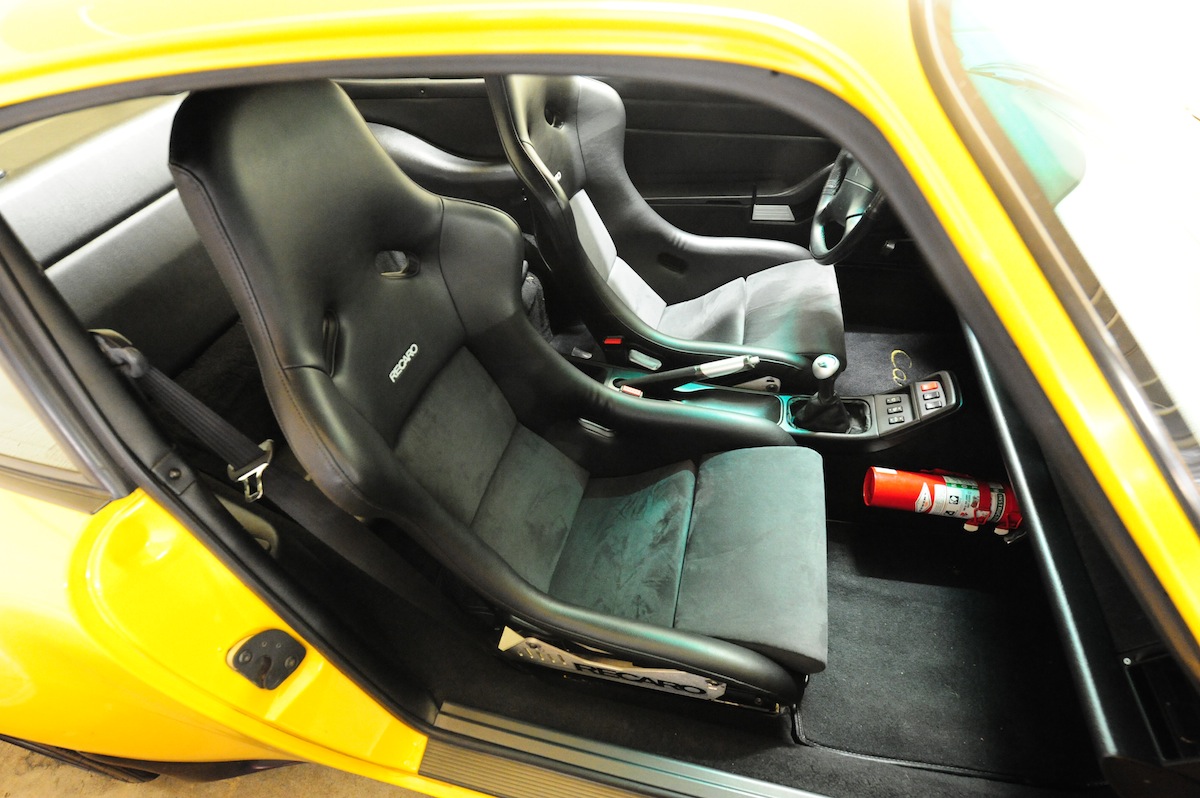 Small Taillight Chip:
http://www.bumnah.com/993911/Taillight%20Chip%201.JPG
Small Fender Chip (circled):
http://www.bumnah.com/993911/Fender%20Chip.JPG
Couple imperfections in the clear bra:
http://www.bumnah.com/993911/Clear%20Bra%20Nick%201.JPG
http://www.bumnah.com/993911/Clear%20Bra%20Nick%202.JPG
Finally, there are many more images here:
Index of /993911