FS: 1986 Porsche 930 - Highly Modified
---
For Sale:

My 1986 930.

$119,000

My friend is listing this car for me at his dealership on consignment.

I am not a dealer; this is my personal car.

https://www.reserveautogroup.com/vehicle-details/used-1986-porsche-911-930-3-5-turbo-frisco-tx-id-19842871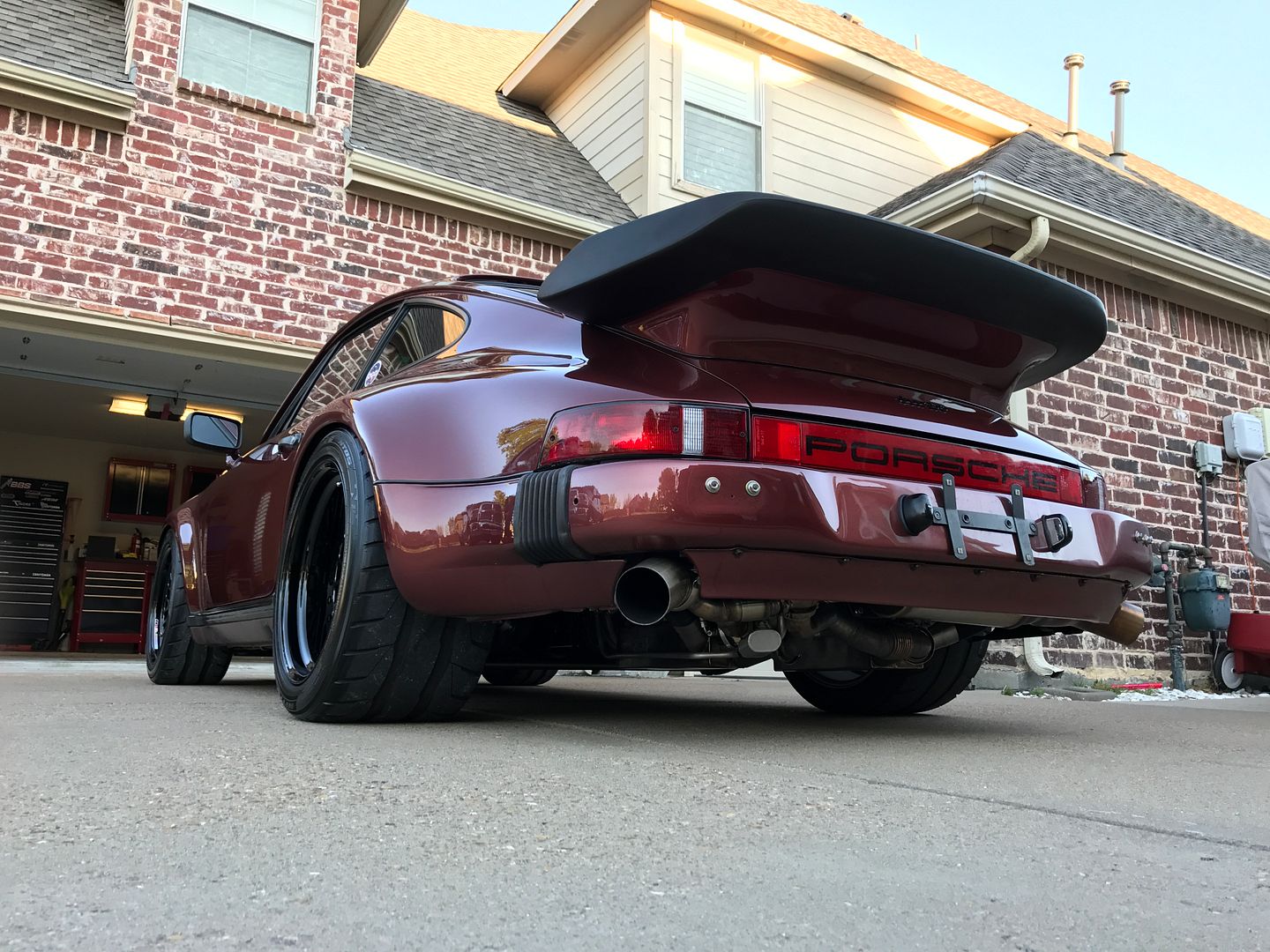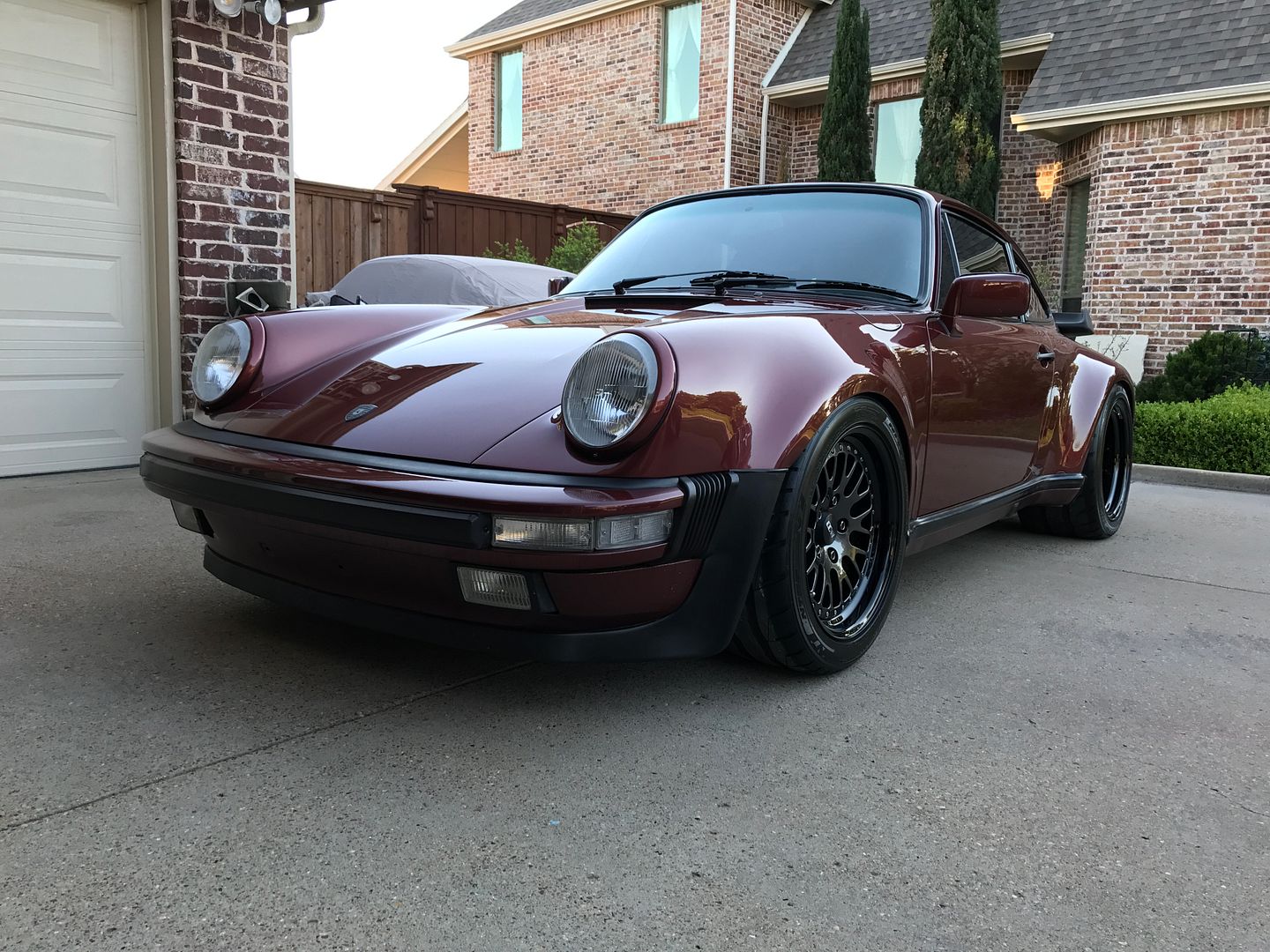 I have owned the car for four years. I am the second owner and it was 100% stock when I purchased it.

The car is highly modified with a built 3.5L from TurboKraft. On E85 it makes over 630whp on low boost and over 700whp on high boost. Case is original. Rotating assembly is 996/997.1 GT3 crank with Pauter Rods and CP Pistons 8.0:1 compression. LN Engineering Billet Cylinders. Cams were made by Edleweiss in Germany for the car. Heads were ported/polished and twin-plugged. Management is run via AEM Infinity with flex fuel support. Ignition is twin plug via 2x M&W CDI's and Honda COP's.

Cooling is managed via two new carrera coolers in the front fenders as well as Elephant Racing's brass finned oil lines.

Gearbox is a built G50/01 with a CMS billet side case, polished gears, new bearings, Guard ATB and weldon external pump with its own heat exchanger in the rear fender.

Suspension is a full 935 front conversion with Bilstein RSR coilovers and digresive valving from Rebel S Racing. Rear setup is also Bilstein RSR with digresive valving. Banana arms have monoball bearings. Swaybars are Tarret bladed/adjustable. All suspension was supplied by Clint at Rebel S Racing.

Brakes are brand new OEM rotors with cool carbon pads. I have a brand new set of Carbotech XP10 pads to go with the car as a backup set with more initial bite.

Wheels are CCW Classic, size 17x9.0 et 30 and 17x11.5 et0. Finish is gloss black lips and hyper black centers. Tires are 255/40/17 and 315/35/17; Nitto NT05. Tires are in excellent shape. The left rear tire has a slow leak. It could have picked up a nail as our neighborhood suffered a hail storm and we have many nails on the roads lately. I can diagnose and repair as necessary. I do feel a set of NT-01's would be more appropriate for the car's power level.

Interior is RSR style conversion with AppBiz panels and carpet. All panels were originally tan but recovered by Bob Budd of Classic 9 Leathershop in black leather with french seams. Bolt in bar painted to match the car. Seats are Recaro ProFi XL's with Takata Europe (Schroth) 6-pt harnesses. I still have the original tan door panels and rear seats. Steering wheel is authentic Porsche 993GT2 wheel. Shifter is a Wevo unit in black for the G50/01 gearbox. Seats are secured using Recaro sliders. The driver's side slider is stiff and difficult to move.

Paint is original. The front bumper blade and valance are new. I have the originals. I replaced due to patina on originals and Kremer style valance on the car. Rear blade is original. I had the bumperette pads shaved and the holes filled with 2002 style license plate lights mounted. One could re-drill the holes and install the rear bumperettes. I still have them. Car has never been in an accident.

I have the COA from PCNA as well as the original window sticker with the car.

I have truly loved this car but it is time for me to move on. I have three small children which consume the most of my free time. As I am racing in PCA, my car related focus is on racing and not driving my other cars. As such, I am downsizing my fleet of cars.

I know the car through and through. The motor/trans build was completed over a 2 year process by Chris Carroll of TurboKraft. He can tell you all about this car if you have any questions. The car has less than 500 miles on it since coming back from the build at TurboKraft. The build was completed December 2016. I have driven it enough to change the oil at this point.

I will personally deliver the car to you in my race trailer along with all the spare parts. I will be happy to go through the car with you 100% so that you are comfortable with me and the purchase.

This car has significant meaning to me and my desire is for it to go to a good home.

I have sold a few very special cars to others whom I have become friends with. I am happy to provide contact information of previous buyers to solicit a referral of my character and how I represent my car and myself.

Please do not hesitate to contact me directly to discuss the car as I want it to go to a good home.

Kind regards,

Chris.
__________________
Hams930T
1986 930
2015 991 GT3
2016 Cayman GT4
2012 911 Cup